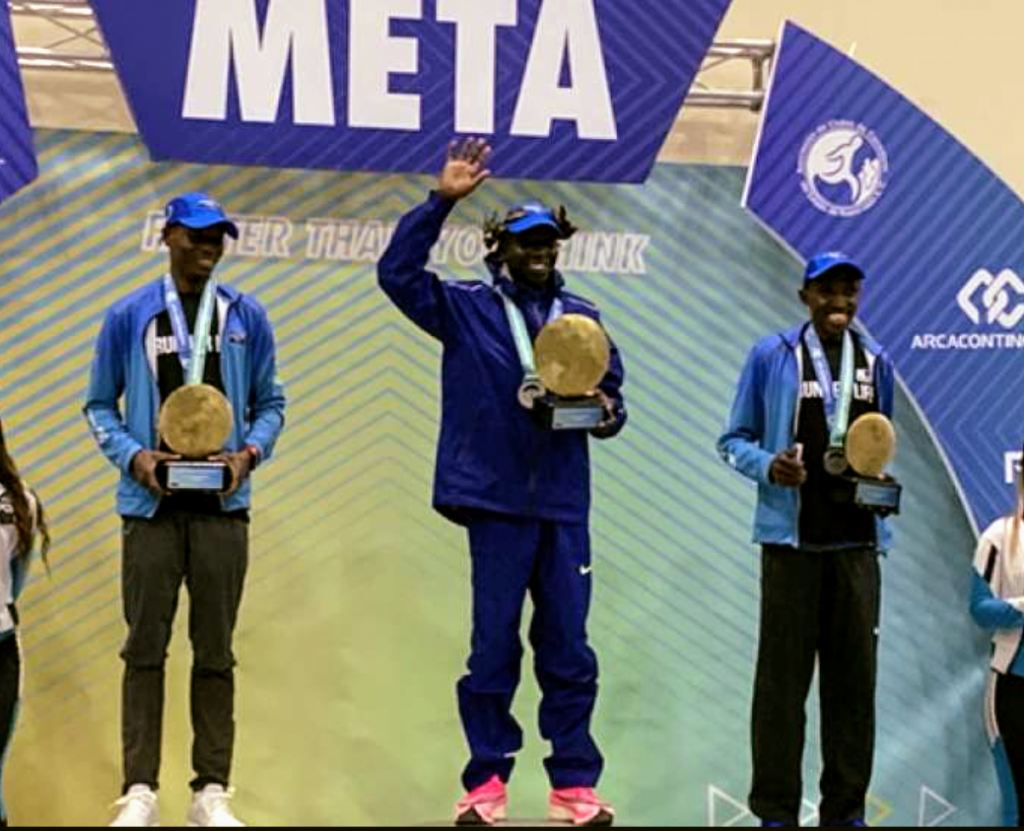 In December the last smaller Marathons took part for all athletes had not yet raced or missed races for reasons.
While the Latinamerican Athlete of vitafit at the Taipei Marathon cancelled unfortunatly at another Asian race vitafit running was present in form of Ugandan Immaculate Chemutai.
Very disappointed after she could not compete in San Sebastian in Spain in November due to promises to her Military Club in her home town she went to the Ho-Chi-Minh-Town Marathon instead.
While in Spain a fast time was the goal the hot climate in Vietnam did not allow any good time results but a strong Immaculate finished with a win at the event and closed a very mixed year with ups and downs peaceful.
In Mexico Robert Gaitho ran the second time after 2017 the Monterrey Marathon. Going with a two other Kenyans and the Pacemaker the first 17k he soon got problems with the high speed as the winner pushed more and more till a fabulous course record of 2:08:48. Robert in the field getting smaller and smaller the whole second half of the course alone just brought home the third place safe in 2:17:42. For his only marathon in this year a respectable result as he showed more his potential in shorter road races over the year.