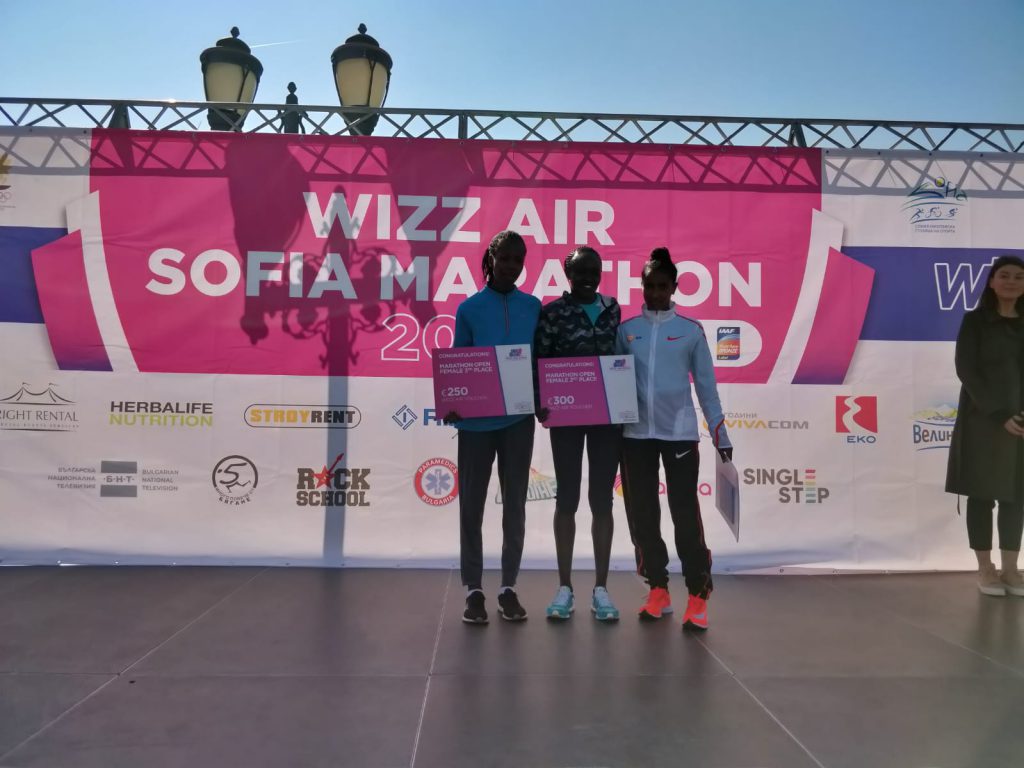 Hildah Cheboi set another third place after her third place a month ago in the Kiel half Marathon which she used as a last test for the marathon.
This time she managed to finish on the Podium at the Sofia Marathon, an IAAF Bronze Label event.
Hildah ran an intelligent race, not pushing with the lead on the first half. Passing the 21k-mark only in position 6 she collected one by one runner on the second half, that she could in the end run on the third place in 2:40:10, what also means a personal best for her.