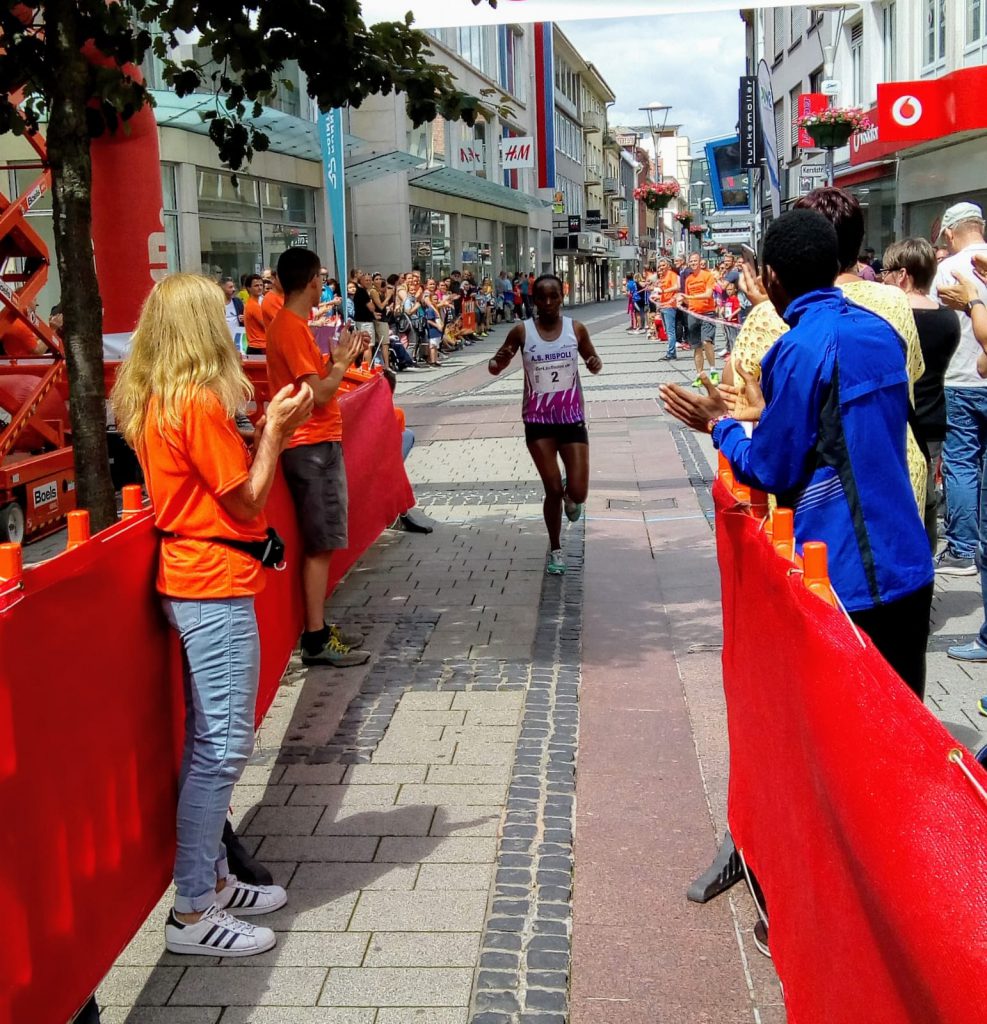 Marathon runner Immaculate Chemutai raced the first time ever in a 5k race and wanted to do something for her self-confidence and speed only a few weeks after her drop-out at Copenhagen Marathon behind the 40k-mark.
The plan went well as she directly won on this very short distance for her. At the Cityrun in the German city of Kaiserslautern she was the first Ugandan winner ever in the Ladies Elite-Run. Her time of 17:40 is solid for a marathoner, additionally she won a sprint category which was set after 2k of the race.
At that point of the race she increased the pace a little and directly put a gap between her and the chasers which she could hold till the finish line on this sunny but not too warm midday in South-Western Germany.