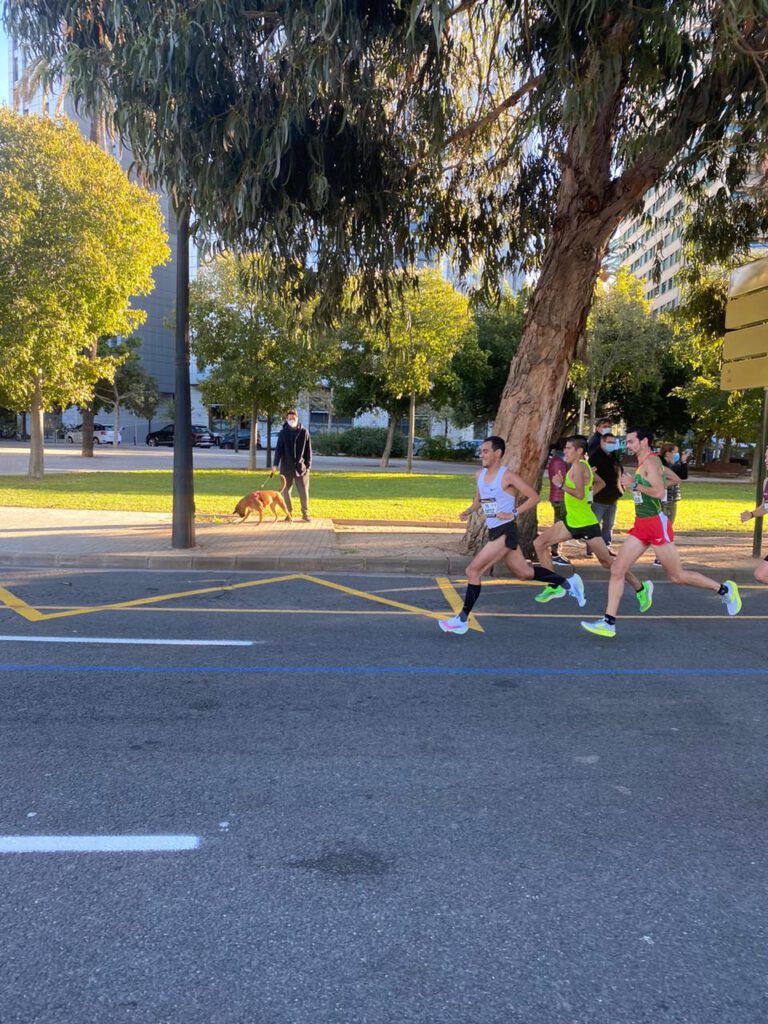 After two difficult last three weeks before the Valencia Marathon with a not satisfying 10km-race and porblems with the journey including a late arrival René Ortiz did not even waste a thought on all that difficulties during the race and finished in a great PB of 2:12:16.
Running two almost constant parts in 1:05:17 and 1:06:59 he was not loosing a lot of time on the last kilometers and finished just a 46 sec above the Olympic qualification. The time means also a record for the mexican state of San Luis Potosí and an improvement of his PB by more than 2:30 min.
The hard training over the year has paid off in the real end of 2020 with a perfect result. A lot more is about to come!