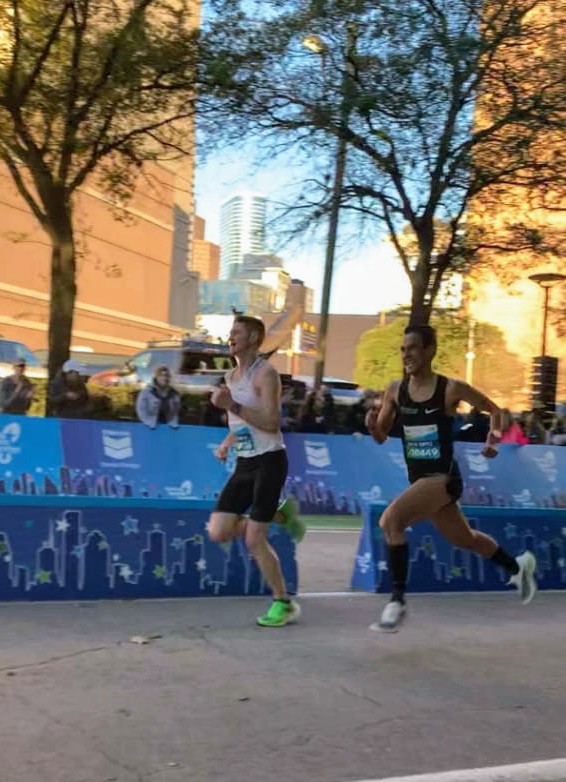 In the quality race of the Houston Half Marathon, an IAAF Gold Label Event, René Ortiz Morales improved his half marathon best by amazing 2 minutes.
Showing his good trainings results of the last weeks in the race he ran smart and equal.
That his time of 63:46 in the end just ment the 48 all-over position shows the incredible high quality of this race.
René took advantage of the strong fields and could do this high step which however came not unexpected.