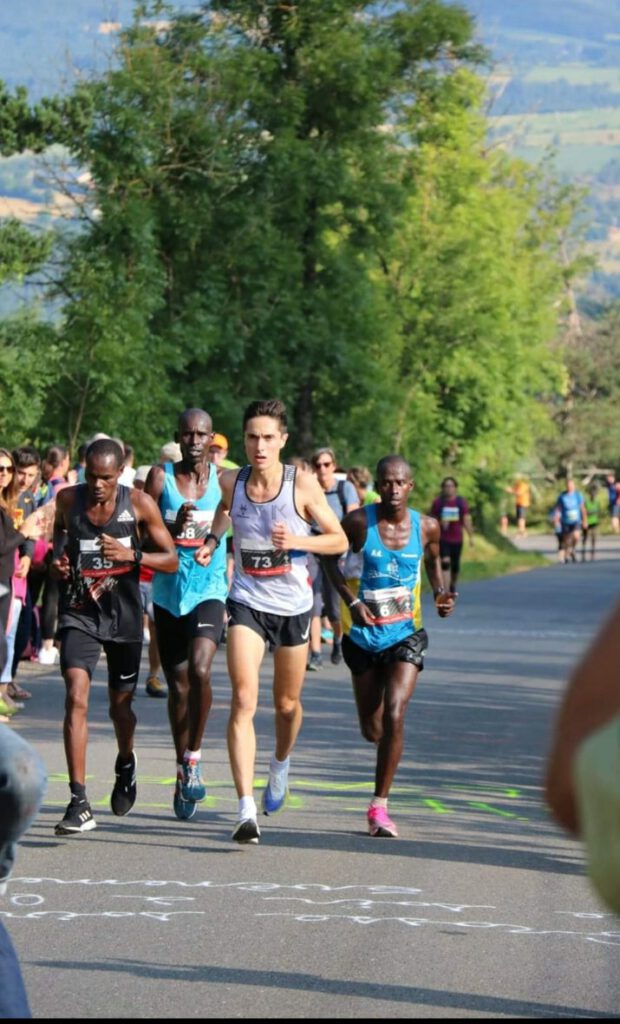 Two vitafit running athletes had some Tour de France feeling as the participated in the traditional point-to-point course Marvejols-Mende, a difficult but beautiful overland course with up and downs and a high peak of over 1000m.
The race in the provence has a length of 22km and is also a battle against the head. Due to all this fact it is traditional a fight for positions more than any time setting.
Dieudonné Nsengiyumva of Burundi als well as Ugandas Ezekiel Chepkorom are familiar with the race, participating the third time. While Dieudonné improved his positions every year a little, Ezekiel had not the best day and finished in position 19.
Dieudonné was in the leading group till the end which reduced to three persons on the last 3 kilometer and to two persons on the last kilometer. Just on the last 800m the Kenyan competitor had a better finish after 22 tiring kilometers and won the race 16 sec ahead of Dieudonné who set a time of 1:16:29.
A strong result for him in a good summer a few weeks after his 10k vicotry from Croatia. Now he will go on training in the altitude place of Font Romeu while Ezekile is training in Kenya at Iten with hopes for an autumn marathon.