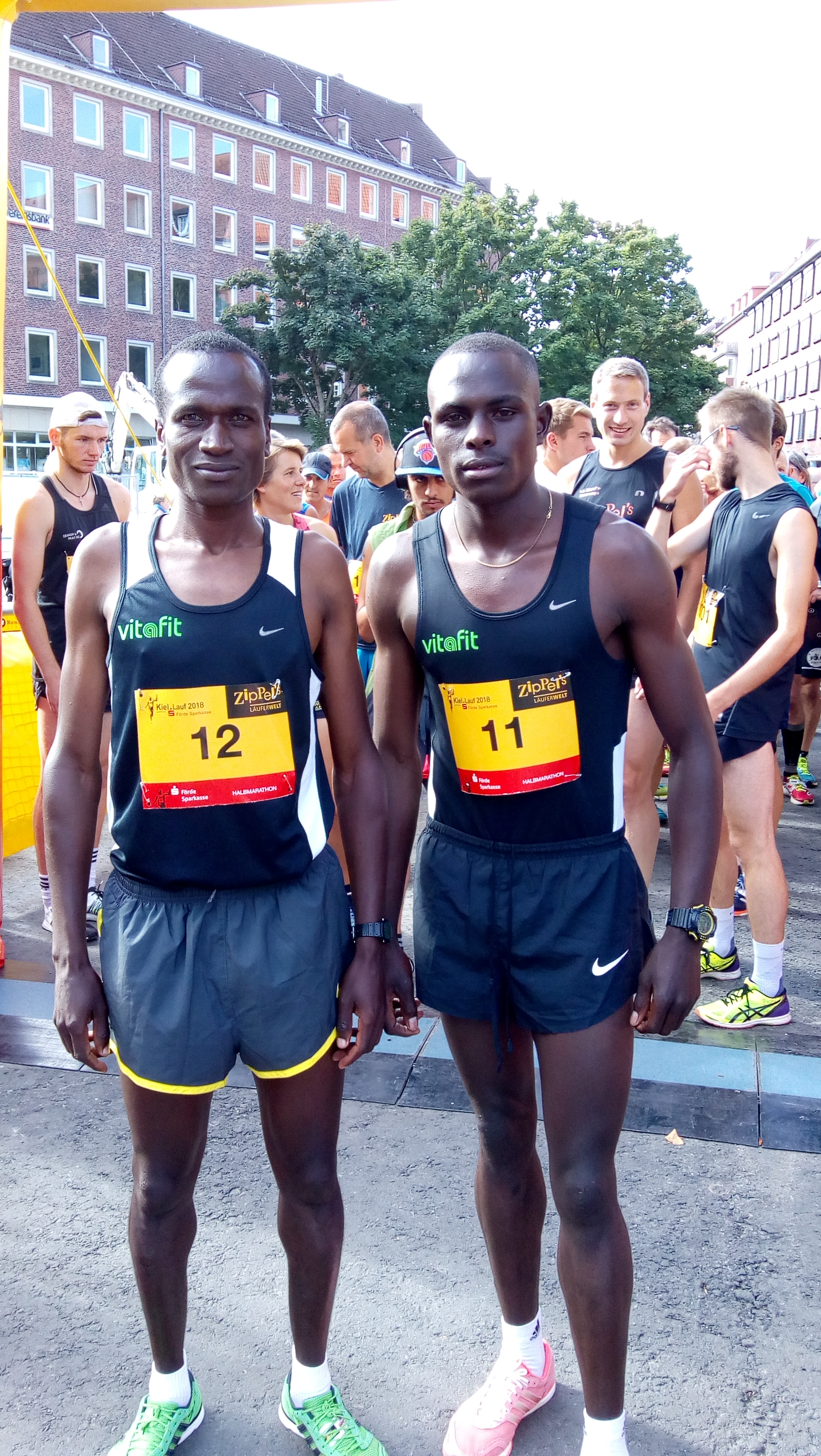 With team member Josphat Kemei and vitafit running guest Emmanuel Sikuku vitafit running was present at Kiel Halfmarathon in the capital of our home state.
In a close finish 4 athletes crossed the line at the same time and Sikuku had the bad luck of position four what also could have been every other place in this compact finish.
Kemei fought alone on his way from 7k and finished on position 6.