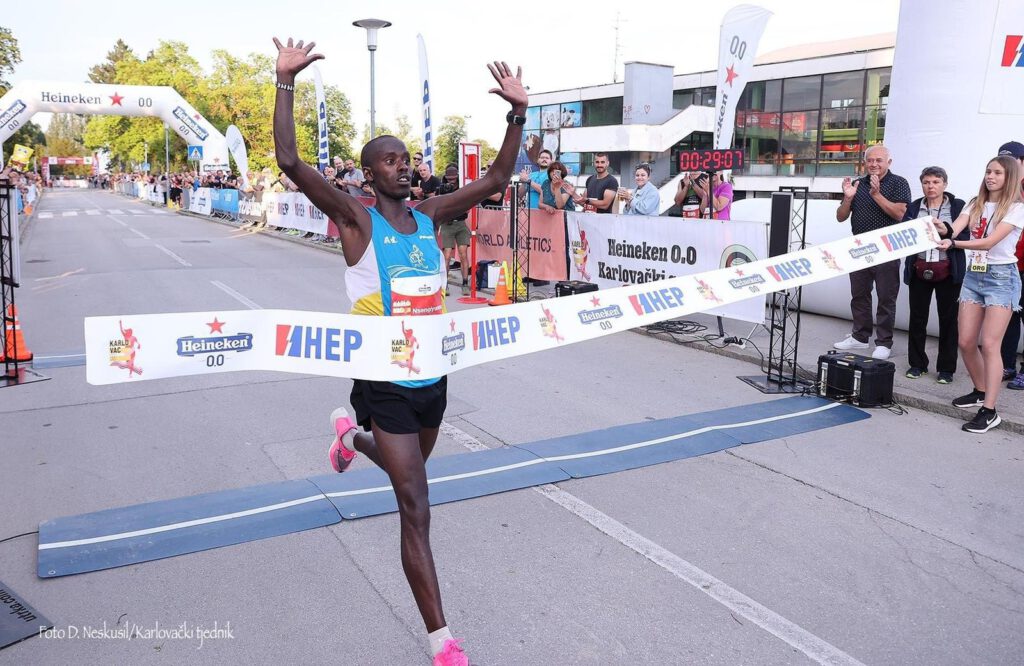 Dieudonné Nsegiyumva was running the 10k race in Karlovac, Croatia. On a nice, but hot summer evening times from under 29 seemed to be far from the beginning. Besides that the competitors were not very strong and Dieudonné had to go alone after 1k. However in the end his 29:08 finishing time was very acceptable and he could win his first label race. A great success for him!
A day after at the same weekend all mexican athletes of vitafit running had to participate in the national track&field championships in Querétaro, which also included the longest track distance. Over 10000m René Ortiz after his marathon in May particpated as well as Jesús Esperza and Juen Joel Pacheco before the Olympic Marathon. For all of them it was obligatory to fullfill federational requests and be present at the line-up, but it was not a main highlight to finish. In the ladies race Kathya Garcia had to show up also, as her employeer, the Military requested a presence.
Last but not least the other vitafit Olympian athlete Dani Torres started over 5000m and even finished with a title. While the time of 17:10 is far from her PB's, which are almost two minutes faster, she ran a solid lonely race to the title. The next week she will do a serious test over 15k or half before facing totally the Olympic Marathon.