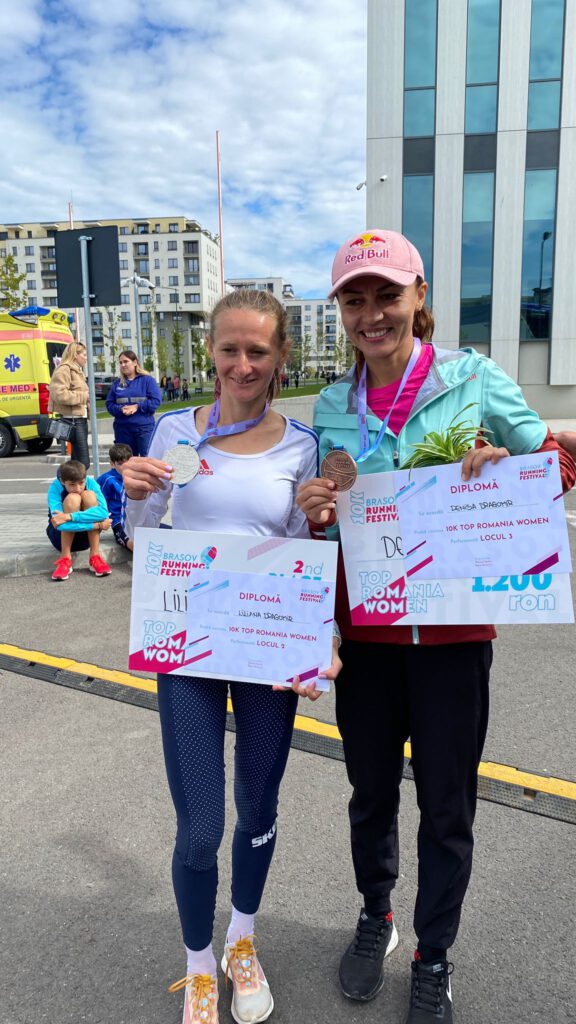 The main season of road racing, the autumn in Europe, Asia and Northamerica is back! This year almost all races are back in Calender as well as some newcomers. So the first time a 10k race in Romania hold an World Athletics Label. Besides the famous Berlin marathon another time produced world-records and several Course Records and Personal Bests.
From that also Silvia Paredes after her good first half of the year with a ahlaf martahon Pb wanted to benefit. Unluckily races are back but embassies still in a Covid-Sleep. The visa delayed and besides a late arrival some muscular problems foreced her to stopp the race before the half. A missed chance especially because of the trust from the organizers and the once-again world class Elite treatment. Anyway betetr days will come for her.
In Brasov in Romania also everything was fixed for Records as they developed a very flat and fast course with individuel Elite Races. Liliana Dragomir could use the good condition to run a new PB over 10k and brought vitafit running at least one success at this race weekend.