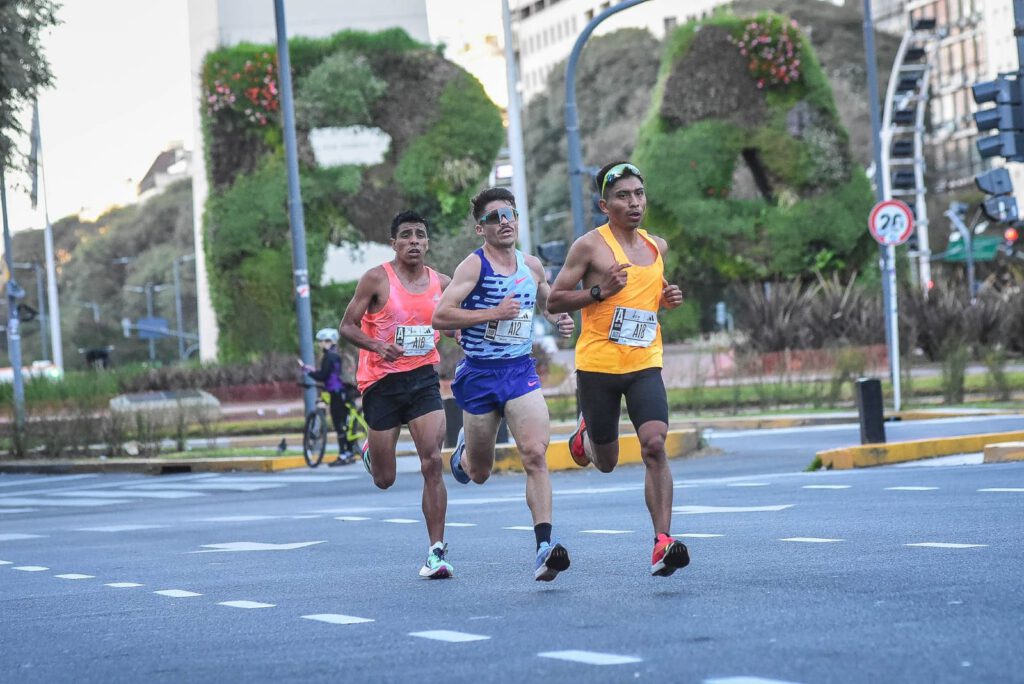 At an international half marathon sunday with races in Antrim, Worthensee, Buenos Aires and Lima also vitafit running athletes tested their shape.
The Buenos Aires Half, a world athletics label races and the fastest half martahon in Latinamerica produces again a couple of good results. Several guys under 60min and a quantity of PB's some bigger races can dream of.
Preparing for the Berlin Marathon Silvia Paredes and Luis Masabanda of Ecuador went for a half marathon test. While Silvia felt the kilometers of the last weeks in her legs she could jist come close to her latest half marathon results with a 76:59min. However it was not a bad result.
Luis ran not just to an all-over 12thplace but set with 62:37 a new PB, while is former one from Lima was just 3 month old. Even he was not totally satisfied the result gives hope for a very good Marathon and even the olympic limit is inside the possibilities.