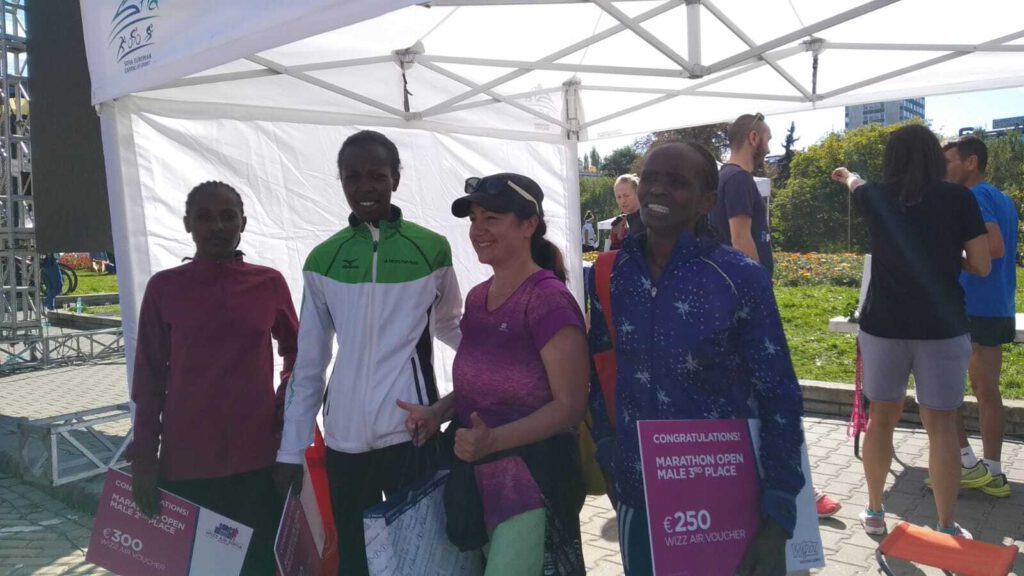 A great success came in for vitafit running and Hildah Cheboi with the win of a World Athletics Label Marathon. Three years after her third place she wanted after the Covid years come back to Sofia and run even better. By time she could not reach that goal as it was cold in 2019 and slightly too hot in 2022. But what is the time if you can go home with the win in a Label Race. So was it a real tactical and interesting race till the finish where she just won in a sprint decision against an Ethiopian competitor.
In the NMB half marathon in Daressalam the quality was higher in ladies than in men's field. So Beatrice Toroitich placed in position 8 overall and with even not the fastest lady of the day. While the winner could clock the 70 min barrier Beatrice ran an 71:33 meaning a PB in a place which is not considere for runner friendly climate. She is a real upcoming shape towards a marathon still in this year.
It has been amazing and succesfull races for both vitafit ladies.