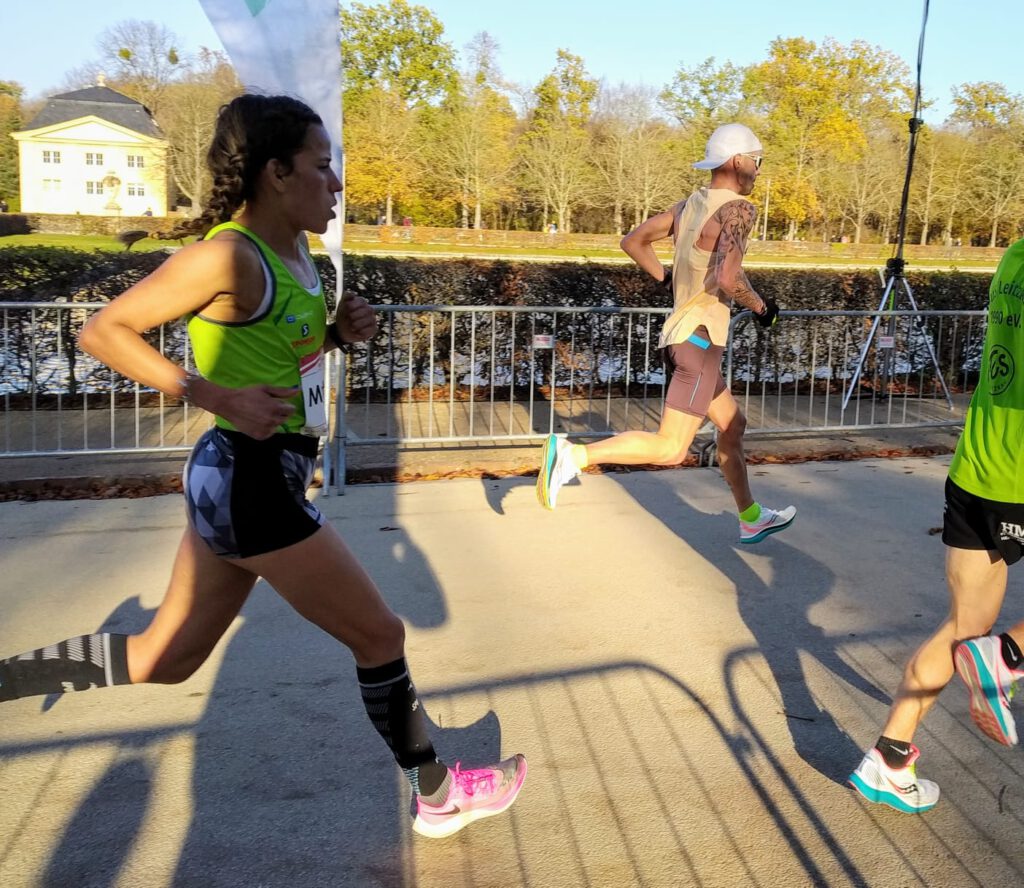 A probably last international road race in this year in Germany was set in Dresden for November with several distances. The temperatures which can be already cold in November were fresh but not bad for good results. Together with a flat course siome amazing performances up to national records were shown.
In the 10k race vitafit's Majida Maayouf wanted to improve her PB. With German athlete Rabea Schöneborn and two men a nice group was found which started motivated for a sub-33 finish passing 5k in 16:27.
However Majida did a little bit too much front work in this group as after 7,5k and the last remaining of 4 laps the competitor could bring a distance of 20-30 meters between those two. The gap could not be closed till the finish and it was Rabea Schöneborn who in the end really finished under 33 min. However Majida benefit from the high starting pace and finished with 33:26min what means a 30 sec improvement of her PB from Febuary and a nice success!