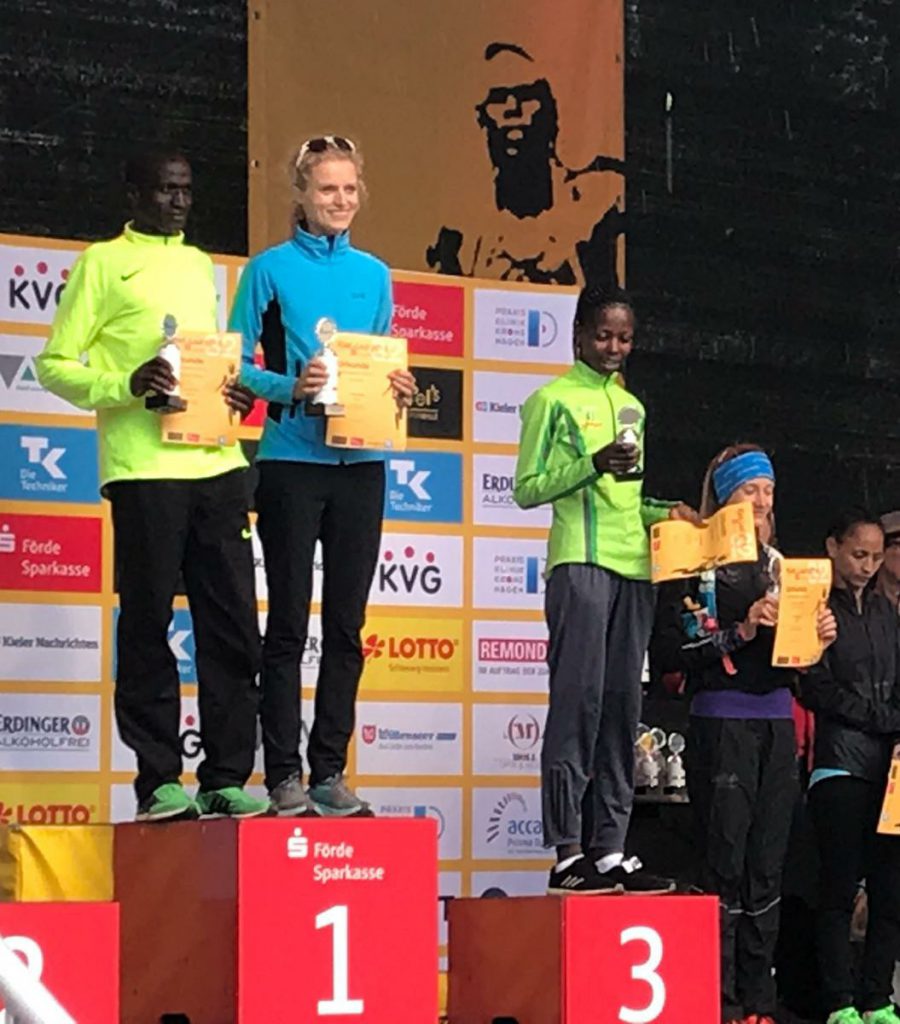 Two vitafit athletes in the end took part at the podium during the mixed award ceremony of ladies and men.
Emmanuel Sikuku wanted to come back to Kiel after he set the last year the 4th place in the dramatic sprint finish with all top-4 in the same time. This time he met some of the same competitors again and pushed earlier to show his winning ambitons.
Around 15k they remained with two out from a leading group of earlier 8 and at the finish line Sikuku could celebrate his first victory in the northern German state-capital. The time of 62:25 in the not easy course is almost on the level of the year before.
In the ladies event Hildah Cheboi gave their debut for the vitafit running team. With a third place in 77:34 she did not show a world-class time but was ok with the result at point of time during her preparation towards a marathon in october.