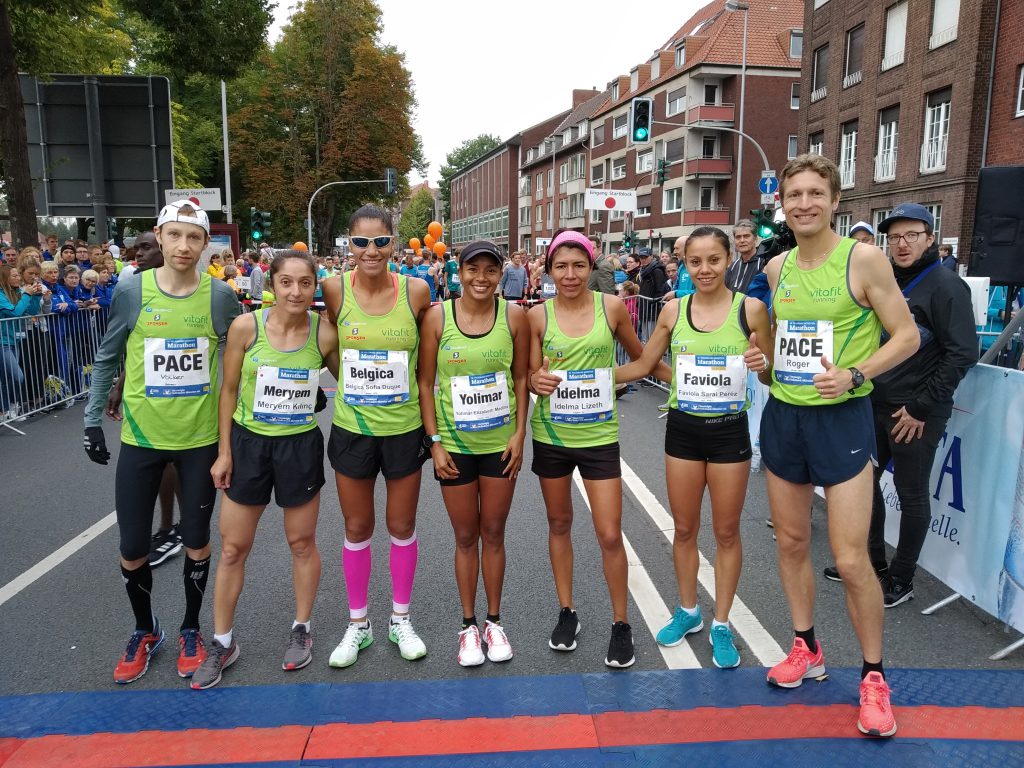 In the Munster Marathon 5 vitafit running ladies from 4 different countries tried to benefit from a strong second group.
Belgica Duque Sofia Avello (VEN), Meryem Kılıç Gündoğdu (TUR), Yolimar Elizabeth Pineda Medina (VEN), Faviola Perez Sarai Igari (MEX) and Idelma Lizeth Delgado (ESA) hoped to face a good time around 2:40 which places them among the strongest athletes in their countries.
Guided by the two Pacemakers Volker Goineau (FRA) and Roger Königs (BEL) in excellent weather conditions there where a lot of changings in positions during the race. While first three athletes followed the planned pace it was in the end Meryem Kılıç Gündoğdu who started more defensive who finished fastest.
While the big time goal was missed the overall result looks much better as Meryem as well as Idelma ran a PB and Idelma even the strongest Marathon someone ran in her country for more than 30 years. Meryem was the strongest European in this Marathon.
Also the fact that 5 of 5 ladies finished the race and 4 placed in Top 12 (3 in Top 10) in an international marathon made it a good day for vitafit running.