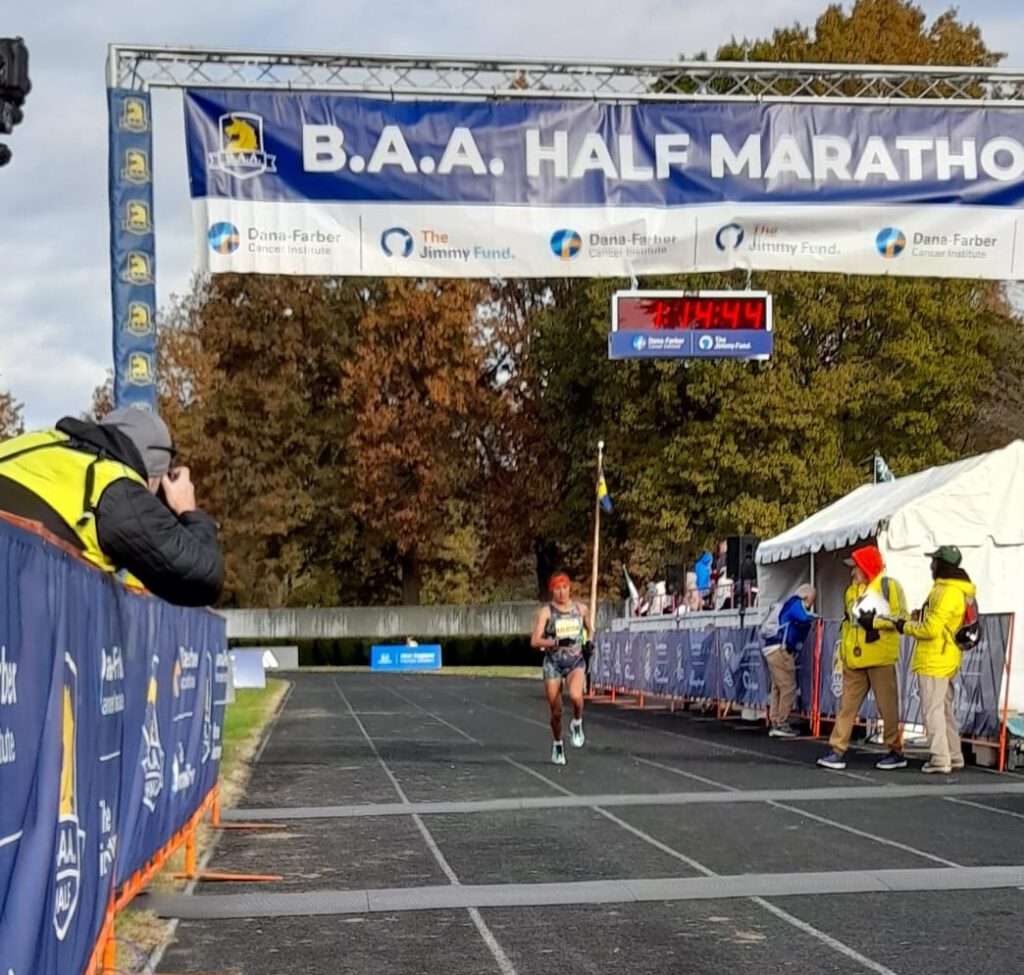 It has been a long season for Thalia Valdivia Magariño but a one which shows the way for future. Even giving her marathon debut in this year she is still on the way to become a road racer and went back to track over the season, searching for the qualification for the Panamerican Games over 10000m.
Just after her 4th place there the Boston half was a season-closer for her to bring her more serious to road races, colelct some experience in international field and run her first label race, besides collecting some motivation for the next year.
In fact she participated within her possibilities after the long and tiring season and ran a great 74:45 min. That could be rated even a 2 till 3 min faster as the course is demanding and temperatures have been around 0 degrees including a side-wind at most of the course.
However as she never ran bigger road races before it was still enough to call it personal best and gives her a good feeling to go into the well-deserved off-season now and rest for a while completely.