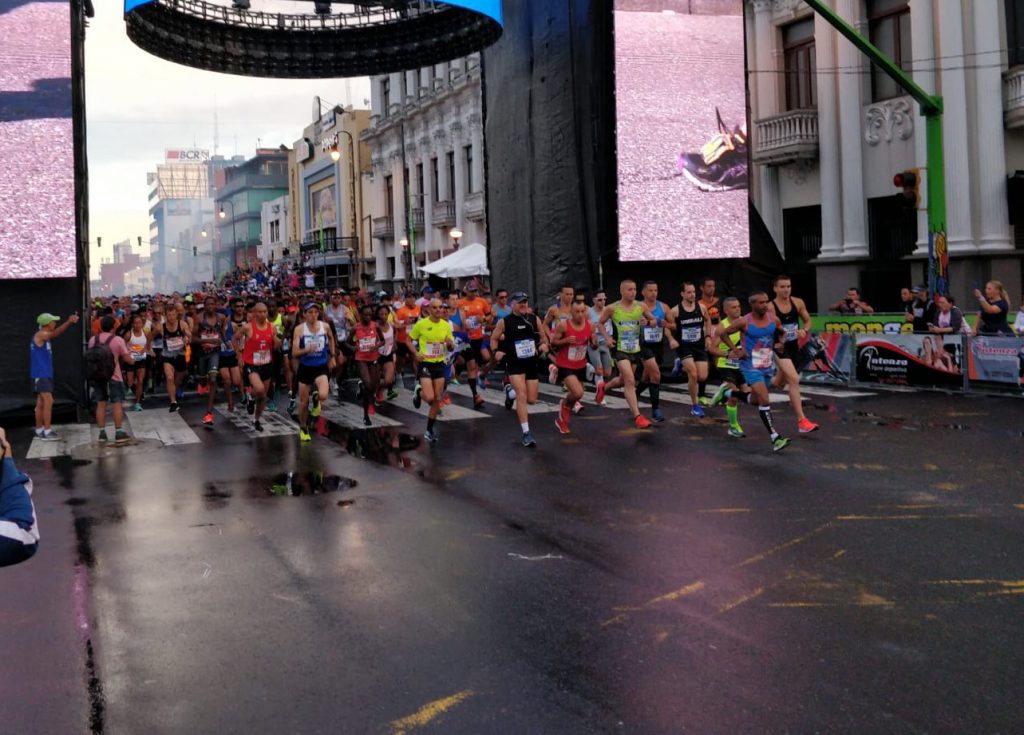 Following the rising running quality in Uganda, vitafit running gave opportunity to two Ugandan Marathoners with high goals!
Former Ugandan record holder Daniel Chepyegon wanted to show that he is back after his training and some small races went well. He wanted to run his first marathon since long time in Costa Rican Capital San José. Unfortunatly stomach probelms made him dropping out early in the race while the winning times were quite moderate and he could have kept it up with his african competitors.
A little bit bigger and good of quality as usual was the field at the Copenhagen Marathon, an IAAF Bronze Label race. Immaculate Chemutai wanted to take advantage of a flat course and fast groups to face the Ugandan qualification mark for the World Championships or at least run a massive personal best. Long time on a course for both she dropped out with a back blockade in Top 5 positions after 40k. A very sad end for her so close to finish. Many things can happen in Marathons and both athletes will after a big recovery face their new chances.