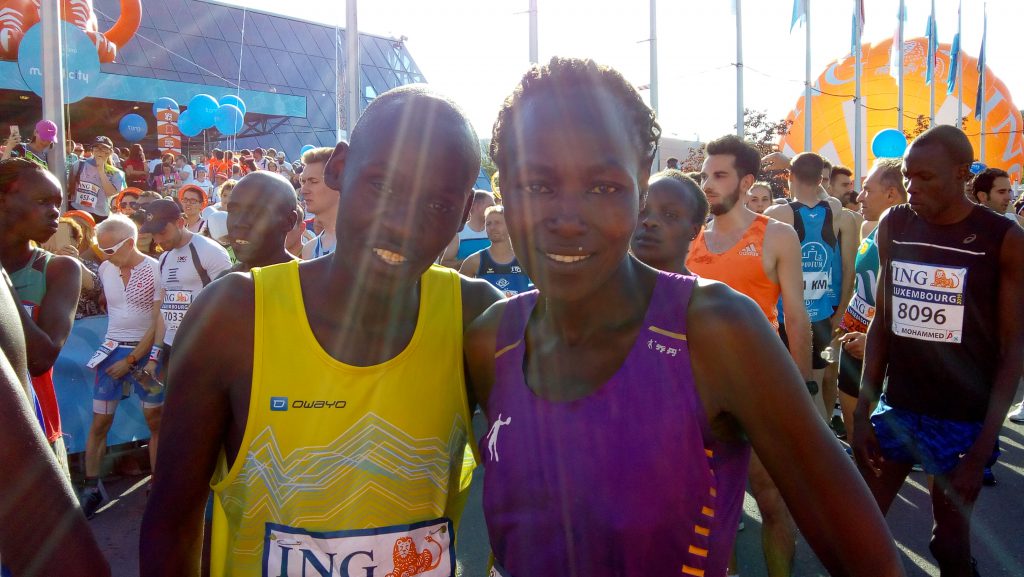 The Luxembourg Marathon is one of the few marathons realized with a starting time at night. That means for the athletes that the day must be prepared well: They must set the sleeping and eating times over the day  know what to eat and decide if they go for some jogging in the morning or not.
Besides the gun-time summer temperatures and a very difficult course on the second half with hills and corners brings other difficulties.
All over Luxembourg is a challenge for all and not a time-orientated race. 
In this fight about good positions Anita Kiptum failed the podium close by finishing 4th while Sammy Kiptum came in in a bigger men field in 5th position.
A good result for both in one of the last city marathons in Europe for the first half of the year before now some more shorter races will be in focus again.