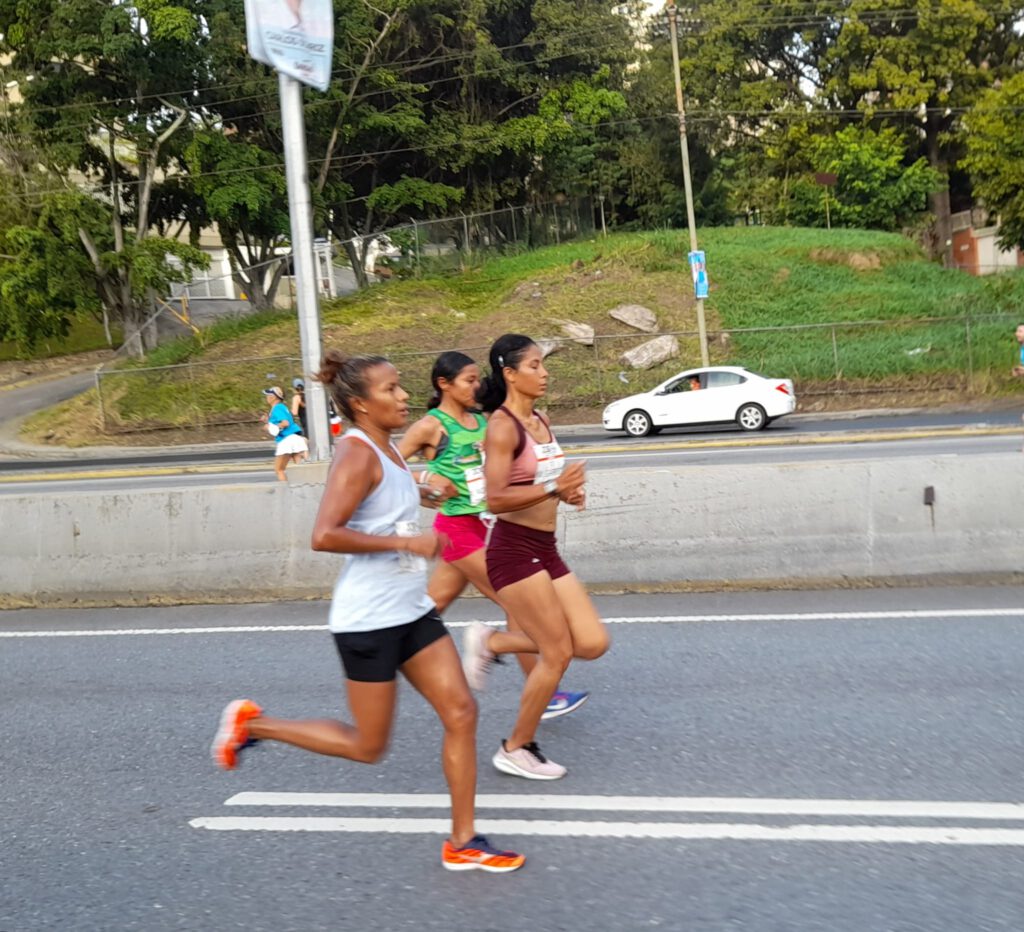 Yolimar Pineda was among the athletes who had no real competition during the pandemic time. The 10k race "Caracas Rock" in the capital of Venezuela is among her favorite events. She participated many times and was the defending champion as she won the last edition in 2019.
This time a leading group of 4 ladies and pacemaker found together and reduced to 3 after 5k. While in two smaller hills Yolimar lost a little bit the conenction she came back to the group without problems. Another hill at 7k brought the first decision as the remaining three ladies splittet up. While the Colombian winner went a little bit ahead Yolimar always had a visible contact to the second lady. However she could not close the gap of 30-40min on the last kilometers.
As she will prepare long-term for a half and marathon in spring 2022 and the preparation should start soon this third place over 10k was a nice restart for her.