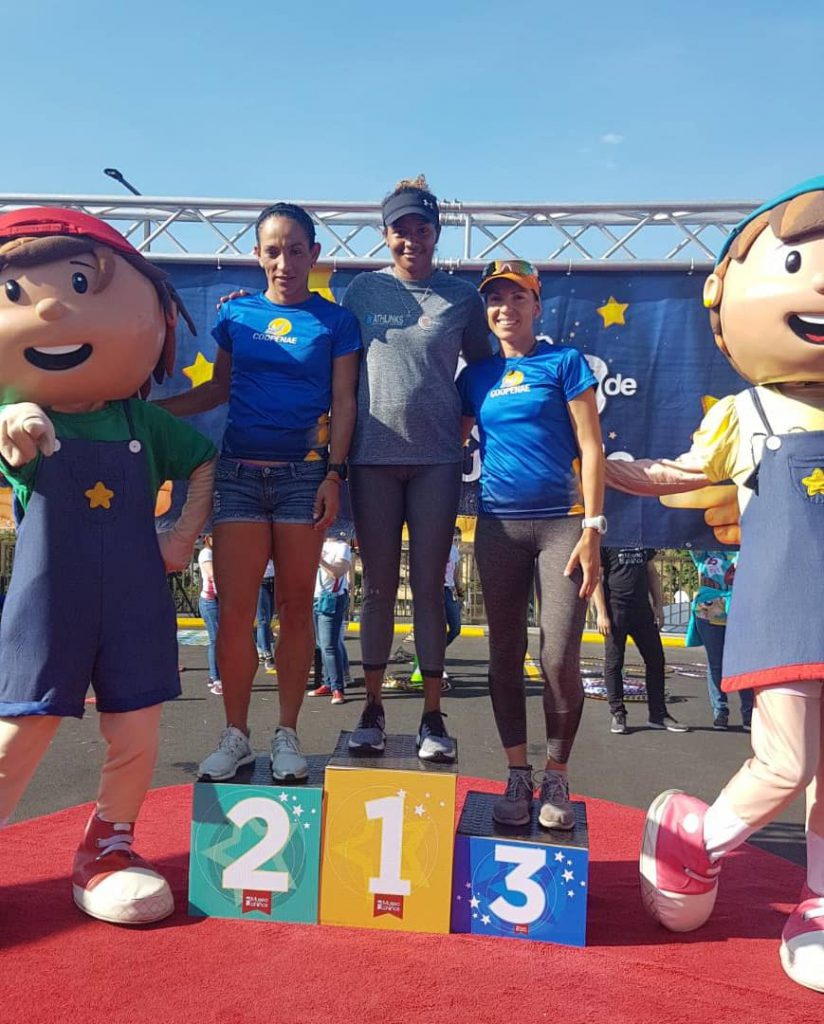 Yolimar Pineda set a small competition series with two races in Costa Rica within 4 days in her training. She wanted to test how she is reacting on the latest training and has shown that slowly but surely the shape comes.
On Sunday she participated in the "Carrera Museo de los Niños" in San José and won the ladies category over 8.5 km without bigger problems. Three days later, on labour day, which is a free day like in almost every country she participated in the Costa Rican La Paz Halfmarathon. Here the win was only 8 seconds ahead of Idelma Delgado from El Salvador.
For Yolimar it has been two good races to break off the daily trainings life before she focuses on bigger events.