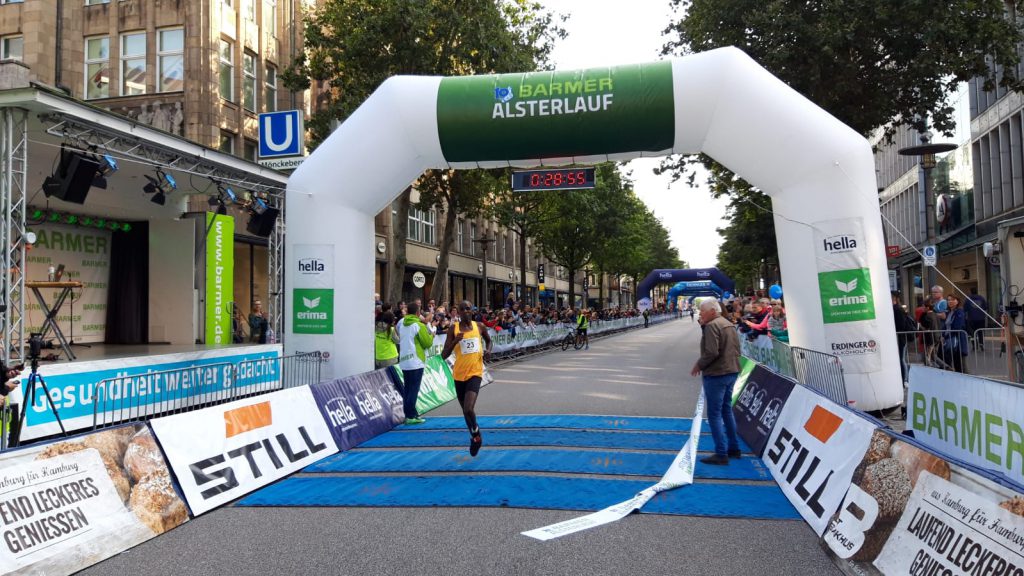 On a busy race weekend vitafit running particpated in two other events all over Europe. While last years winner Emmanuel Bor decided to run in the Chemusus half marathon in Kenya, peter Limo tried to keep the victory inside vitafit's team at the traditional Hamburg Alsterlauf 10k.
Following two other athletes he could on the last part not completly following the pace, but finished in solid 28:53 on the podium with a third place.
Bad luck had Daniel Koringo in the Vilnius Marathon in Lithunia where the leading group had an accident around 7k and Daniel stepped in a hole what affected his foot that much that already two kilometers later he had to finish the race where he had all the chances to win.