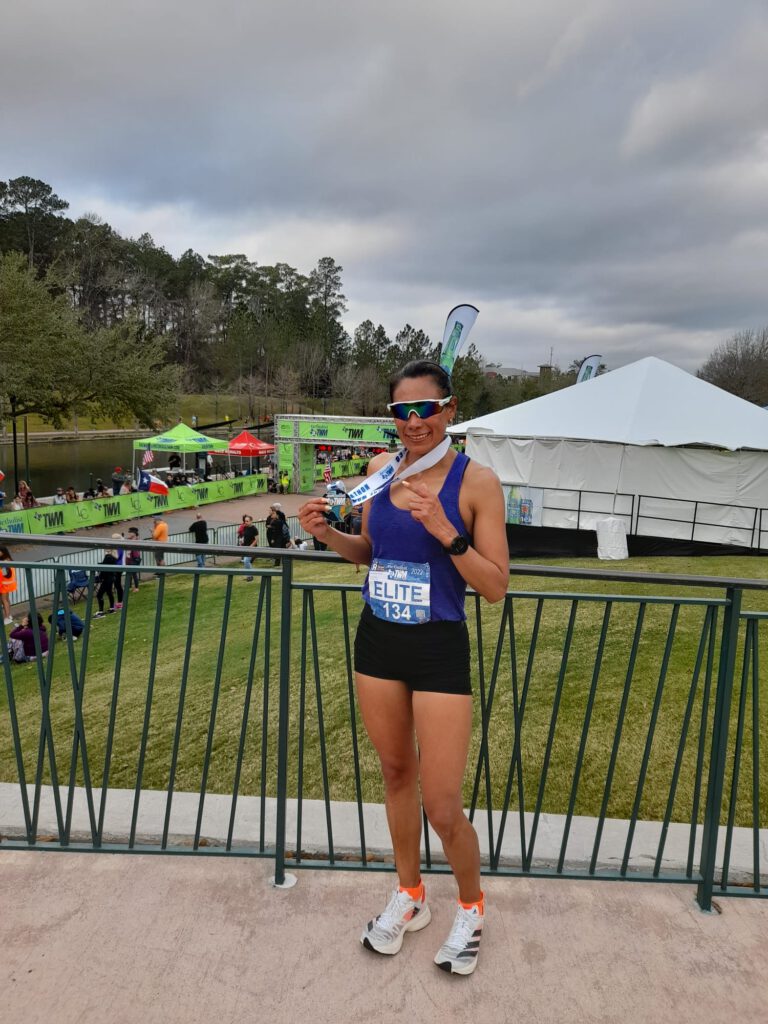 With two races in the United Stated, vitafit running had a busy race weekend. Traditionally vitafit running athletes participate at the Woodlands Half Marathon in Texas. After finishing fourth last year and missing the podium Silvia Paredes of Ecuador wanted more this time. Also because of her promising training of the last weeks she faced a new Personal Best. The conditions were much warmer than the years before and more humid but at the same time windy. However Silvia ran a solid race and ran over one minute faster than last year.
She finished in 1:16:05 and is on a good way to a spring marathon.
The day after she ran also as part of the milage on a weekend in the marathon preparation and to get strenght the difficult half marathon of San Blas in Puerto Rico. With temperatures high over the 20's already in the morning and a lot of hills that race is not made at all for times but about position. With an intercontinantal field and an Ethiopian winner Silvia was finde with her 7th place finish.
In the men's competition raced Kenneth Kandie for the first time in US. In a leading pack of 9 athletes of Kenya and Tanzania he could follow the first half. Due to tireness and a lat arrival to Puerto Rico he had harmstring problems at a hill at km 11 and left the race. However he tried hard and will have better days for sure.