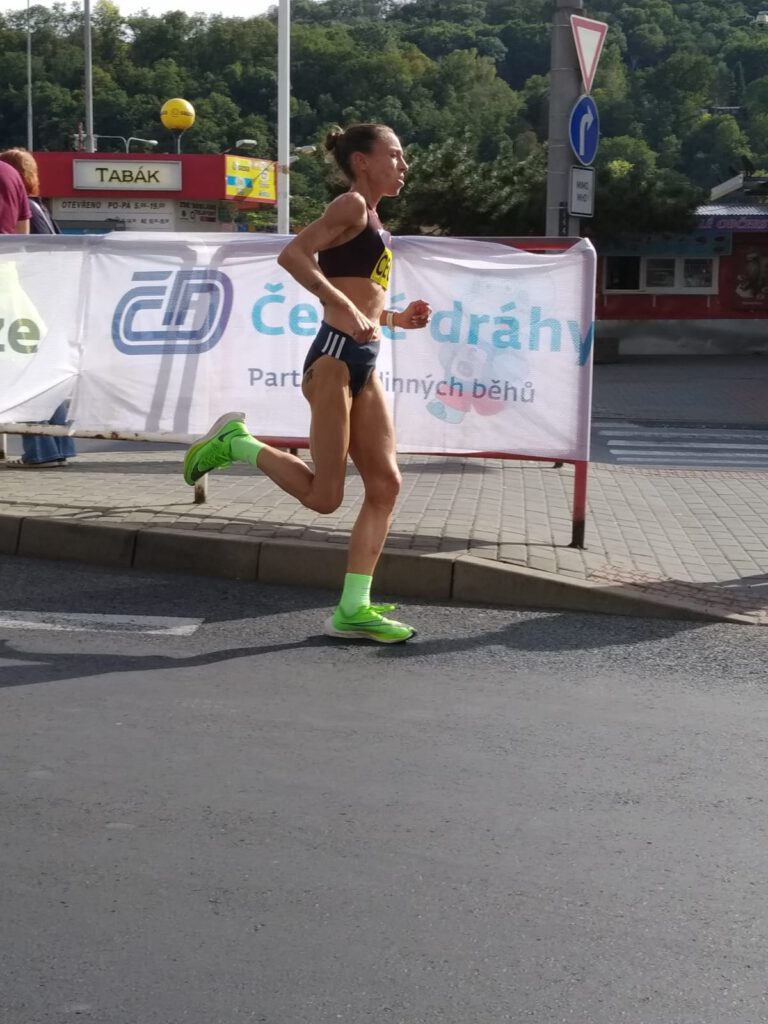 A small restart back to quality road races was hold in the Czech Republic as the 10th edition of the Ùsti nad Labem Half Marathon took part even in a bigger form.
It felt good for all people around to be part of an event again and the former race feeling came up for athletes, coaches, managers and spectators.
The second year the former Gold Label Race was hold as a whole-european race, inviting top runners from the old continent only.
For vitafit running Cécilia Mobuchon was at the starting line. Trying to confirm the selection for the French Team for the world half marathon championships she had high goals. With tempeartures above 20 degrees and a starting time at afternoon it was not possible to reach her high goals so that unfortunatly she dropped out after 10,6 km, so exactly at the half. The next race will be better!