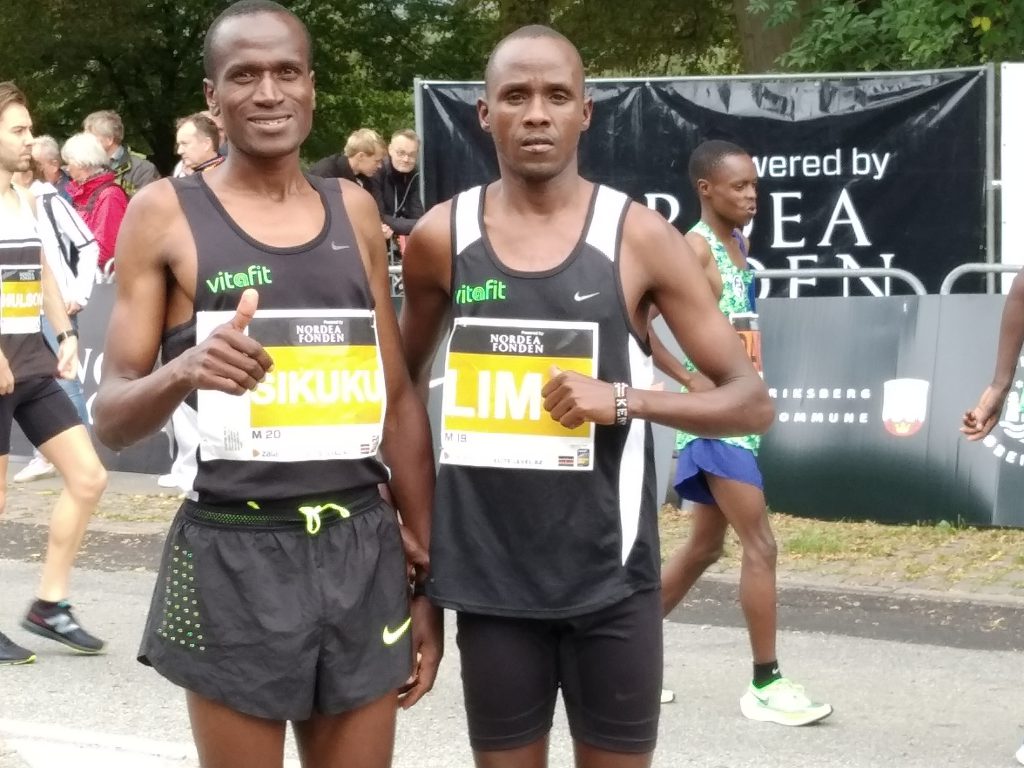 Copenhagen has not been the best place for the vitafit running team in the last time, not at the half neither at the marathon there, even the conditions are normally good there and the races fast.
Also at this times Copenhagen half marathon vitafit running athlets could not use the world-record race to set also good personal bests. For Emmanuel Sikuku it was a try if he could run another half marathon after his win at Kiel. The hope that he could improve his 62 time from Kiel and also run a PB of 61 or similiar did not fullfill. In the end he ran around 90 sec slower than in Kiel on a hilly course. The recover time might not have been sufficient.
For Peter Limo the adventure of Copenhagen half ended after 15k. Even he was fresh after only running the 10k race in Hamburg before, he just had a bad day in the Danish capital.
However both athletes are looking forward to the next tasks and are motivated.