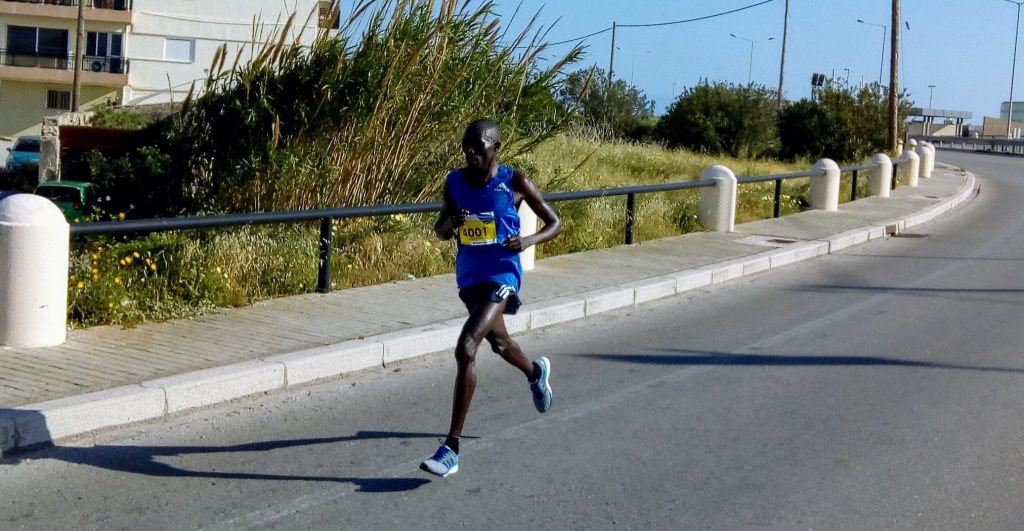 Between March and May the first part of the main road racing season in Europe is on. That means many races and competitions for vitafit running athletes.
Emmanuel Kiprono was already participating in two half Marathons in Europe in this year. Trying to go for a PB he had some bad luck with wind and cold weather in Venlo and Madrid but is motivated now even more.
For our marathoners so far it is going better. At a first time ever the Rhodes Marathon invited an international athlete. Bernard Chirchir was running for vitafit at Rhodes Island and won the race easily. It was his debut after he paced already in Lagos Marathon and collected some first Marathon experiences there this year.
Emmanuel Sikuku hoped for a PB in the strong Linz Marathon where the lead tried to go for 2:10, but was not totally confident with finishing in 2:14 in the end. However his Position 5 was a result what brings also vitafit running forward.