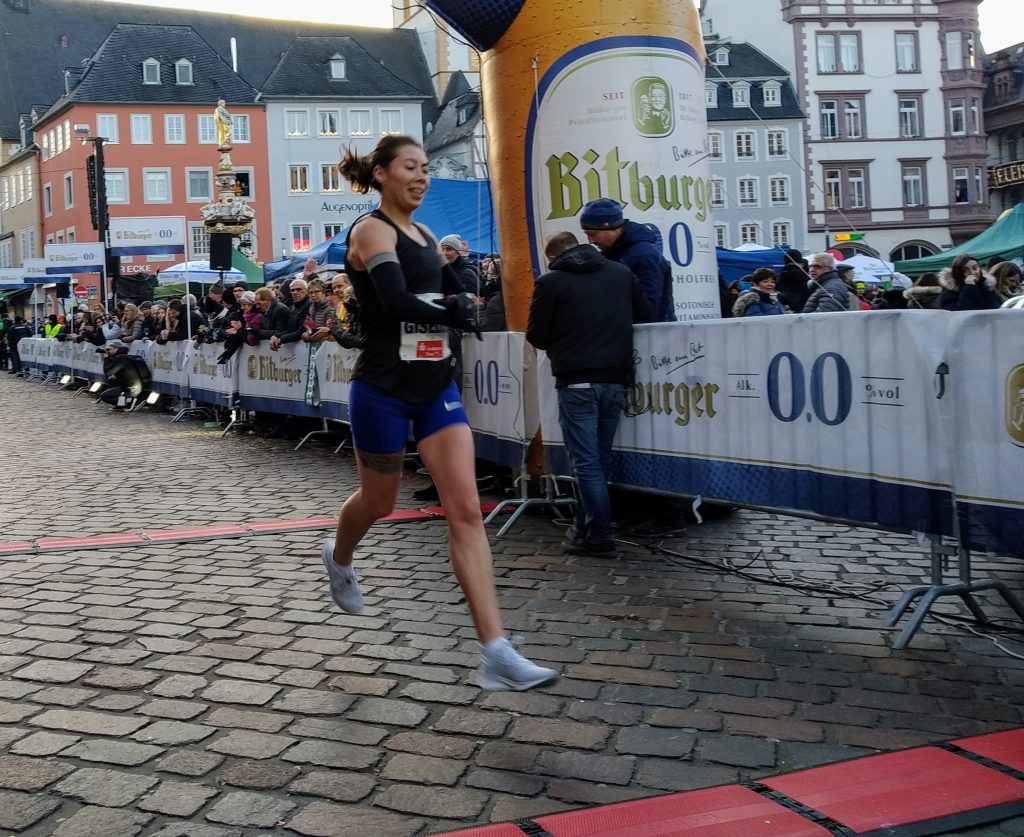 vitafit's Giselle Álvarez Rivera was running two of the traditional New Years Eve' races in the last days of the year in Germany. Showing that this kind of races must not always take part on the 31st of December in Saarbrücken a 10k race under that theme was already hold on 29th. That allowed a double start for Giselle in Saarbrücken and two days later in Trier over 5k.
The very hilly forest course in Saarbrücken was not about times but about positions. Letting her strongest competitor from Kenya already going to the lead after the first k Giselle made her own race finishing on a great second place in 38:44.
In her head was also already the second race so that she saved some energy for the international well-known race at Trier. Here in a Elite-Women-Only-Race over 5k over 50 professional ladies fighted for positions and win on a 1k-lap. In this strong field Giselle finished a respectfull 12th place.
Compared to her 10k the two days before her time of 17:50 was also stronger and gives her a lot of self-confidence at this point of the year as she is in marathon preparation for march.