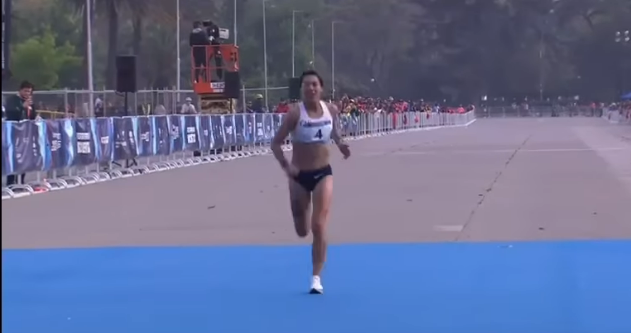 Like in every multi-sports events the marathon is the prestige and signature event of the whole Games. So in the Panamerican Games in Santiago. If the cames take part in your country it can be even more emotional and Giselle Álvarez Rivera wanted to present herself in the best possible way on home-soil.
She did so and raced a controlled and good race, finishing in position 7. As some strong runenrs still had other plans ahead of an Olympic year, the field was not that deep and as usual in championship-sytle races it was not that much about fast times. However her time of 2:37:21, most of the way running alone, is just a 4 min over her PB and very acceptable, also compared to the Top-3 finishers and their results and PB's.
Giselle presneted herself well-prepared on point and can be confident with the result, which was respected and celebrated by the local audiance at the finish line.