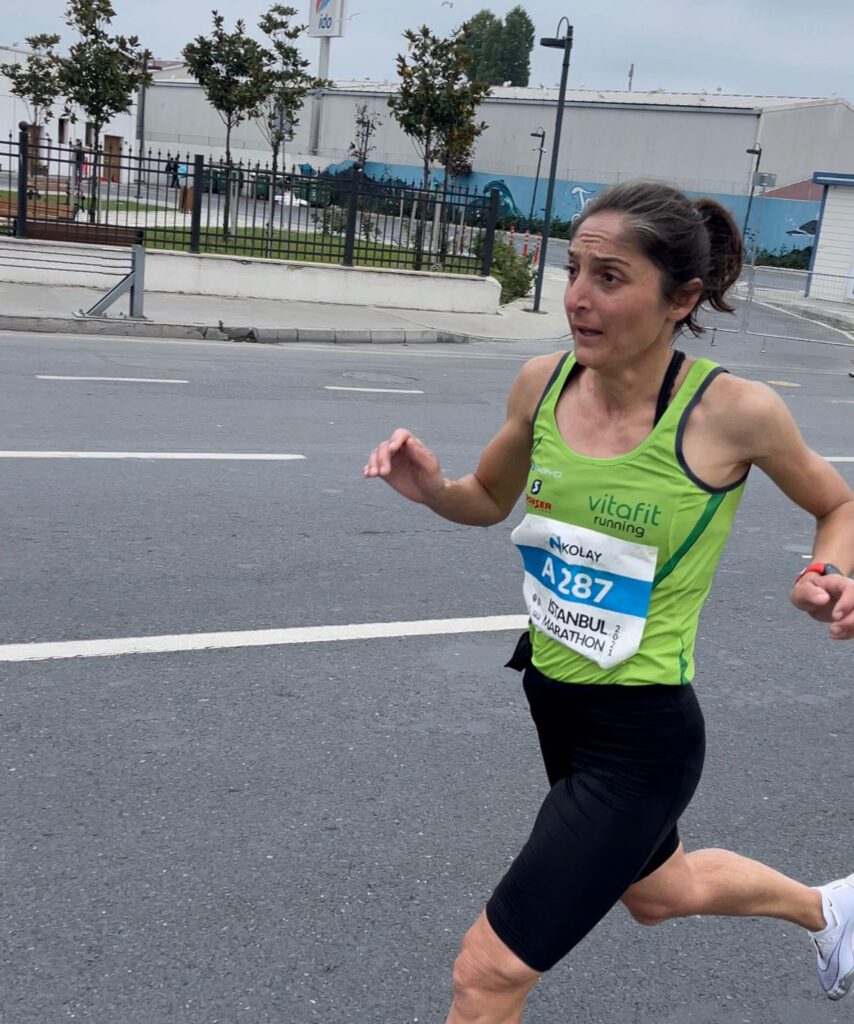 The Istanbul Marathon in world 4th biggest city is the only marathon on two continents. Now the former Gold Label Marathon, which want to go back to this categorization after the pandemic has another unique value: It is one of the few big city marathons which was hold every year and had no gap year because of the crisis.
The 2020 edition was a little bit smaller but in 2021 a lot of things felt like before. What was the same is that Meryem Kiliniç Gündogdo was again the fastest Turkish athlete in the ladies race. While in Istanbul the half marathon produced already world records, the marathon course is slightly more difficult with the Bosphorus Bridge and the last small hill of the course even in the last 600m in the historical center.
Meryem also had a year with less training due to less events as well as other private tasks, so the she ran in 2:46:38 just to ensure the title of the fastest domestic athletes. However a solid race of her, who finished all marathons in her career so far.