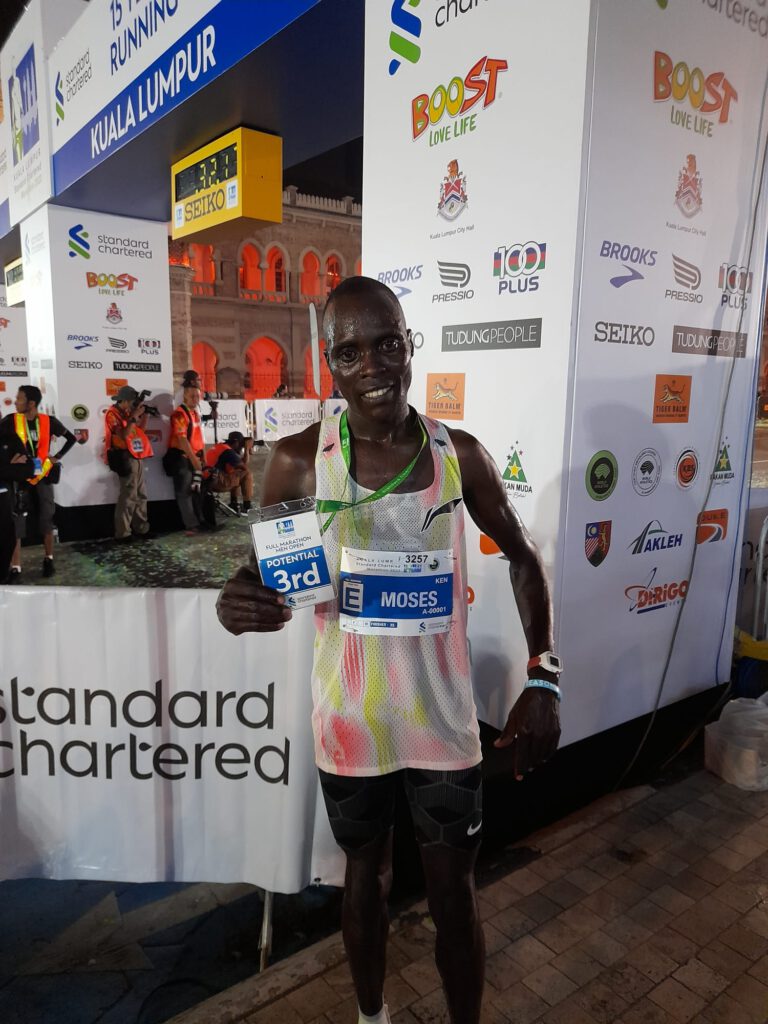 Kuala Lumpur is a humid place and however with a starting time of the local marathon at 3:30am it is possible to run not that slow. That showed Moses Kiptoo Kurgat in the last year with a great course record of 2.11:05.
His training was going similar, if not better for this year's edition and if he would have run just close to his course record he could have won the race without problems. However every marathon race has a nother characteristics and we could not compare the 2023 edition to 2022 when Moses won with almost 3 min ahead.
This year the field was much more competitive with 12 Elite Men and 10 Ladies, all from Kenya. That forced a tactical race where even 8 men where still together at 36k and everybody wanted to win but nobody forcing the pace. In the end Moses could with a time of 2:14:22 secure a third place and a nother podium finish in the Malaysian Capital, a 33 sec. behind the winner who had the fastest legs on the last 2 kilometers this time.
However again an exiting race, great performance from Moses and strong results all-over.