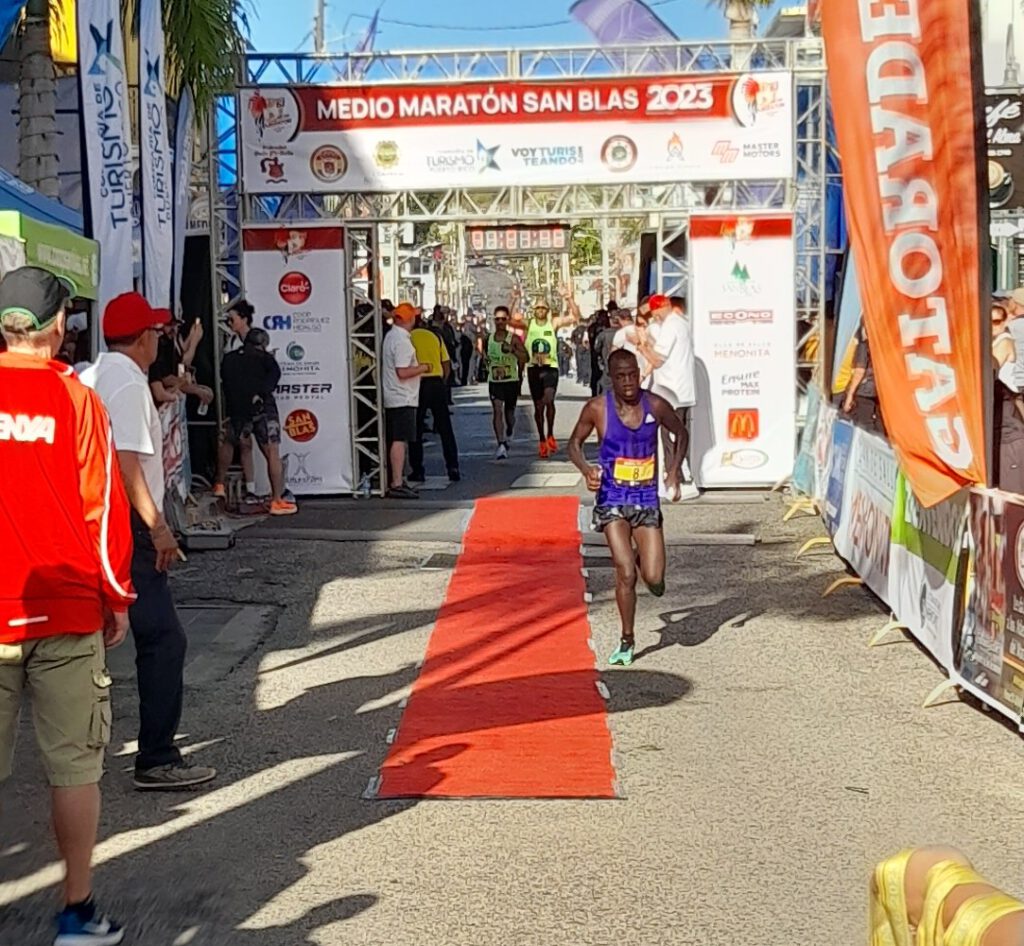 That the San Blas Half Marathon is one of the world's most difficult ones is no secret in the running scene. However it has a big tradition with 61 editions and is after the finish of the "World's Best 10k" and some other races the only remaining international race in Puerto Rico.
The difficult course, with hills which remind a Tour de France Stage plus the often hot or humid weather guarantee surprises. That can be good as well as bad for the athletes.
Like every year vitafit running took part and also in this year some athletes surprised positive, other negative and some ran within their expected level.
The strongest result of the day was Thalia Valdivias second place. Tactically running a smart and defensive race she passed many participants from Africa and finished second just behind one Kenyan lady. Her time of 75 min should be a good 4-5 min faster on any flat course. In a marathon preparation for her debut in May the Peruvian is on a fabulous way.
Also in the marathon preparation but for a month later is Angela Brito from Ecuador. So San Blas was just the start of the full marathon preparation and she participated in the same group like Faviola Sarai Perez from Mexico till 12km. Then Angela was a little bit stronger, however they finished in great 7th and 8th places. For Faviola it was after a drop out in Mexico City Half 2021 and a year with less competitions in 2022 important to come back in a road race.

Also it was important after last years drop-out at the same race for Kenneth Kibiwott Kandie to finish the though race in this year. He could not hold the pace of the leading group and finished 9th. The men's race was surprisingly won by a local athlete, already before halfway the big leading group with all Kenyans was not together anymore.